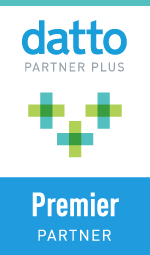 April 12, 2016
Effective April 1, 2016 Datto, the industry leader in providing remote backup and business continuity solutions, has recognized ASK Technologies, Inc. as a Premier Partner serving the PA, NJ and NY areas.
"ASK is very excited about our new, upgraded partner level designation with Datto," says Stephen F. Pirolli, ASK Technologies, Inc. "Datto's award winning solutions and 7×24 support are the best the industry has to offer, providing both small and large clients with a true premise and cloud business continuity strategy. ASK's new Premier Partner status will allow us to grow our relationship with Datto even further," continued Pirolli.
"ASK Technologies has joined a select group of IT firms in achieving Datto's Premier Partner status," said Aaron Perry, Datto. "Having a Premier Partner status with Datto will further enable ASK Technologies to deliver and support Datto's entire suite of products and services while also benefiting from Datto's most competitive pricing," said Perry.
ABOUT ASK TECHNOLOGIES, INC.
ASK Technologies, Inc. is a national provider of IT hardware, software and professional services with proven experience and expertise in various technology areas, stretching across multiple vertical markets. With a specialization in multi-service network integration, ASK creates innovative and cost effective solutions to solve our clients' mission critical business needs.
ABOUT DATTO
Datto is an innovative provider of comprehensive backup, recovery and business continuity solutions used by thousands of managed service providers worldwide. Datto's 190+ PB purpose-built cloud and family of software and hardware devices provide Total Data Protection everywhere business data lives, for businesses of every size.